FREIBERG WINDING TOWER,
TREASURES RAISE IN THE SILVER CITY
TREASURES RAISE IN THE SILVER CITY
Winding tower in Freiberg
The other day we caused a crowd again: Lots of onlookers gathered with cameras in the Silver City #Freiberg to film our job. No wonder - it was a spectacular job. The headframe, visible from afar, at the "Reiche Zeche" shaft of the former ore mine had to be excavated. In one piece! But the tower is a proud 34 meters high and weighs almost 44 tons - you don't just expand it. The headframe had been firmly welded in its place since 1953, now it has to be renovated and replaced. After that, it can continue to open as a # teaching and research mine of the #TU Bergakademie Freiberg. The mining contract was implemented by our customer, the experienced company #Schachtbau Nordhausen.
Days before the lift, our team from the #Maximum branch in Nordhausen moved in with a heavyweight: the #LG 1750 from #Liebherr, a lattice boom mobile crane with eight axles and a load capacity of up to 750 tons. For the job, the crane was erected with a radius of 28 meters, a 56 meter base mast and 120 tons of turntable ballast, explains branch manager Torsten Grimm. In addition, the colleagues from #Kranlogistik Lausitz from Bautzen came to support the hub with the #LTM 1300 6.2 and #LTM 1100 5.2 mobile cranes. You are part of our strong #MAXIKraft group.
Für die Vorbereitung der spektakulären Aktion wurden schon am Nachmittag das Kopfvordach des Turms und die Seilscheiben ausgebaut. Am nächsten Tag ging es dann richtig zur Sache. Zunächst mussten diverse Stützen und Verstrebungen mit dem Schweißbrenner abgetrennt und die großen Bolzen gelöst werden, die das Gerüst mit den Schrägstützen verbinden. Ein kräftezehrender Akt, weil sich die Bolzen verkeilt hatten und mühsam gelöst werden mussten. Beim Hub hielt dann der #LTM 1300 6.2. die Schrägstütze in der ursprünglichen Position. Der #LTM 1100 5.2. als dritter Kran half, das Gerüst umzulegen. Doch der schwierigste Teil kam erst noch: In einem Tandemhub mussten unser #LG 1750 und der #LTM 1300 6.2. gemeinsam die Schrägstütze von den Fundamenten abheben und aus der vorgefertigten Wanddurchführung ausbringen. Eine tonnenschwere Aufgabe mit viel Fingerspitzengefühl. Danach half der #LTM 1100 5.2, die Schrägstütze auf dem Gelände vorsichtig abzulegen. Nun wird die historische Stahlstrebe vor Ort saniert, während das eigentliche Fördergerüst zu großen Teilen neu angefertigt werden muss.
Voraussichtlich im September stehen alle Bauteile wieder bereit, und der Förderturm kann wieder montiert werden. Die Arbeiten sind ein wichtiger Abschnitt bei der Sanierung am deutschlandweit einzigartigen Uni-Bergwerk. Zwar wird in dem Grubenbetrieb schon seit Ende der 1960er Jahren kein Erz mehr gefördert. Doch die so genannte "Himmelfahrt-Fundgrube" ist heute ein Publikumsmagnet und ein Schulungsbergwerk für Studierende aus aller Welt – und es gehört zum #UNESCO-Welterbe Montanregion Erzgebirge/Krušnohoří. Früher fuhren Bergleute in dem Schacht bis auf 700 Meter in die Tiefe, heute geht es immerhin noch mehr als 200 Meter hinab.
Nach dem Einsetzen der neuen Förderbrücke im Herbst wird auch der untertägige Besuchsverkehr wieder möglich. Wir melden uns!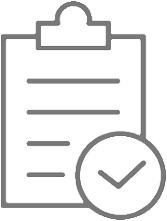 WEIGHT
- 5,7 tons

TECHNOLOGY
- LTM 1030