MAGDEBURG BRIDGE,
MAXIKRAFT BUILD BRIDGES
Strom Bridge in Magdeburg
MAXIKraft builds bridges! You can now find the proof at the new Zollbrücke in Magdeburg. In order to create a new connection over the Zollelbe and to replace the old brick structure from 1882, the bridge is currently being completely rebuilt by our customer Hochtief AG. So we moved from Züllsdorf with our large crawler crane LR1750 / 2 from #Liebherr with a 56m SL boom. The Maximum colleagues from Braunschweig provided support with a Liebherr LTM 1160 as an auxiliary crane.
The task for the new crossing was to lift five steel girders 54 meters in length and 134 tons in weight, and to assemble them precisely next to one another. In addition, the long steel girders had to be moved around 20 meters each time from their storage location on an embankment to the bridgehead. "The lift could only work with a crawler crane," explains our MAXIKraft colleague Nico Stein from Züllsdorf. Ulrich and Andy Koth - father and son - sat at the wheel.
But enormous weights like in Magdeburg can only be lifted with huge counterweights. So we had 170 tons of turntable ballast on board, 230 tons of telescopic suspension ballast on the pallet and 75 tons of central ballast between the crawler tracks. Because the space was limited, some weights had to be ballasted up and down again and again before and after each lift. We needed the LTM 1160 as an auxiliary crane for stacking and destacking.
"It was all a bit tight, but feasible," says Nico Stein in retrospect. "The weather was perfect too. There were only a few gusts. But they don't bother professionals. "After two full days, the job was done. The entire Magdeburg power bridge train, which consists of three bridges, has been refurbished to be flood-proof since 2019. It is the largest bridge construction project in the east. And there is still a lot of work to be done. The entire bridge project will not be finished until the end of 2023!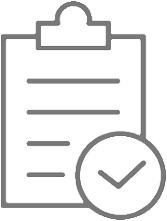 WEIGHT
- 134 tons

TECHNOLOGY
- LTM 1160