Maximum at Salzgitter Flachstahl
For more than ten years, #Salzgitter AG has been a loyal and important customer of the #MAXIKraft Group. For example, when maintenance work, repairs and servicing are due at #Salzgitter Flachstahl GmbH, we are allowed to support the listed group in its work. "Over the years, a trusting, cooperative partnership has developed for which we are very grateful," says our colleague Dennis Möhring, head of the #Maximum branch in #Braunschweig.
Especially for #Salzgitter AG, the #MAXIKraft Group even purchased an LTC compact crane from #Liebherr, which shows its strengths especially in industrial plants. Thanks to the fast synchronous telescoping system, all mast sections are pushed out simultaneously and evenly. The other day, the LTC was in action again!
Salzgitter AG had commissioned the Braunschweig colleagues to support them with three cranes during maintenance work in the push pickling line. The push pickling line is used to remove coatings from metal surfaces in chemical processes to produce a pure, bright steel layer. So the cleaning process must always be at its best.
For this job, we were asked to work at four different locations, lifting a wide variety of components and equipment at different heights and weights - sometimes alone and sometimes as a team! One thing is clear: it was another exciting day at the push pickling line. We will be happy to come back again!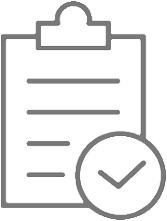 HÖHE

TECHNIK