UMWELTTECHNIK & WASSERBAU GMBH
PÜCHAU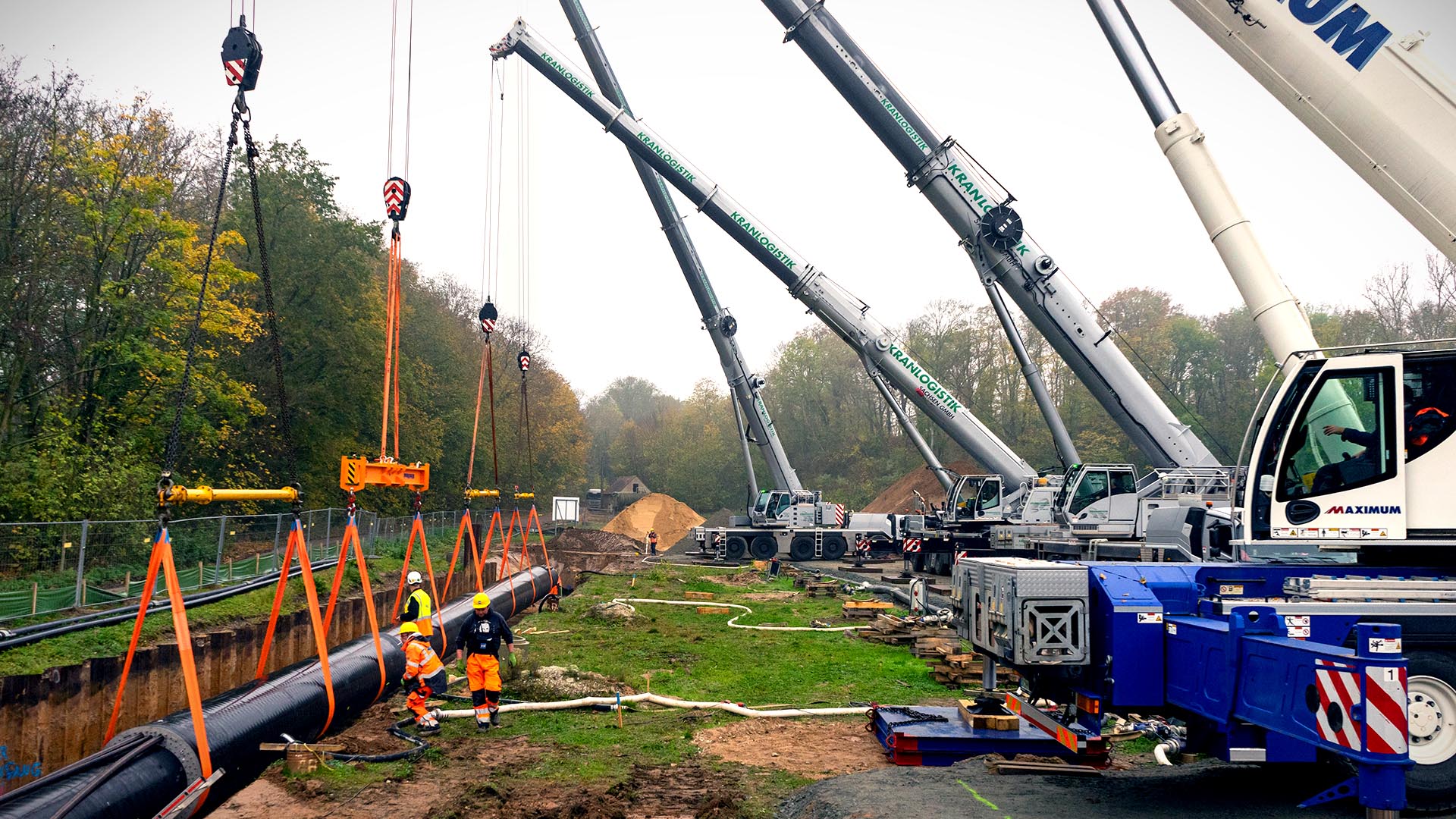 Insertion of two new pipes on the main water pipeline from Leipzig
Turning old into new was the motto for our MAXIKraft group during their assignment. For the installation of two new pipes of the main water pipeline of Leipzig, the team came together from different branches for another project. Three cranes (GMK 5150 L, LTM 1160, GMK 5250 L) of Kranlogistik Sachsen GmbH and one crane (LTM 1160) of MaxiMum GmbH rolled up in beautiful Püchau.
In the project, everything was under the motto "Teamwork makes the dream work"! Because without teamwork, without a good cooperation between all employees on site, but especially the crane operators, this project would have been doomed to failure. But that is what our MAXIKraft Group stands for. Every company in the group, every branch, every single employee and worker form a unit, a great whole. Together, we guarantee the highest quality, master challenging projects and achieve set goals. So it was up to our four crane operators on site to perform the balancing act together and successfully complete the project in unison. Arriving at the destination, the old pipe had already been removed, so the task of the MaxiKtaft group was to lift the two new pipes evenly and constantly and place them in the prepared opening.
After the first pipe had been prepared with eight belts, each ten meters long for up to ten tons, it went up into the air. Highly concentrated and with a focused eye, the four crane operators together lifted the 48-meter-long and 60-ton pipe step by step to then move it at the optimum height towards the target point.
Consistent and calm cooperation was the key. The load case and the various load ranges for the cranes were carefully worked out and calculated in advance so that the cranes could be equipped with the appropriate counterweight. Simultaneous and even lifting, coordinated and harmonious cooperation between the crane operators was very important in order to avoid overloading and to distribute the weight of the pipe evenly among the four cranes. But also in this project our team managed to convince.
After the first pipe had been successfully placed, the second pipe was also prepared, lifted, hoisted and set down in a targeted manner in its place below ground on the same day. Our team was also lucky with the weather on site: windless and dry, this posed no additional challenge.
When the loading of the two pipes had succeeded as desired, another project for our MAXIKraft group thus came to a successful end. But our crane operators are already itching to get started on the next exciting challenge.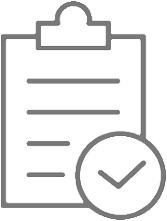 LASTFALL
17 tons on 22 meter outreach per unit incl. spreaders

TECHNOLOGY USED

- Two LTM 1160
- GMK 5150 L
- GMK 5250 L
- Four spreaders of 6 meters each
- Lifting gear: Eight belts of 10 meters each for 10 tons