50HERTZ TRANSMISSION GMBH,
PREILACK - STREUMEN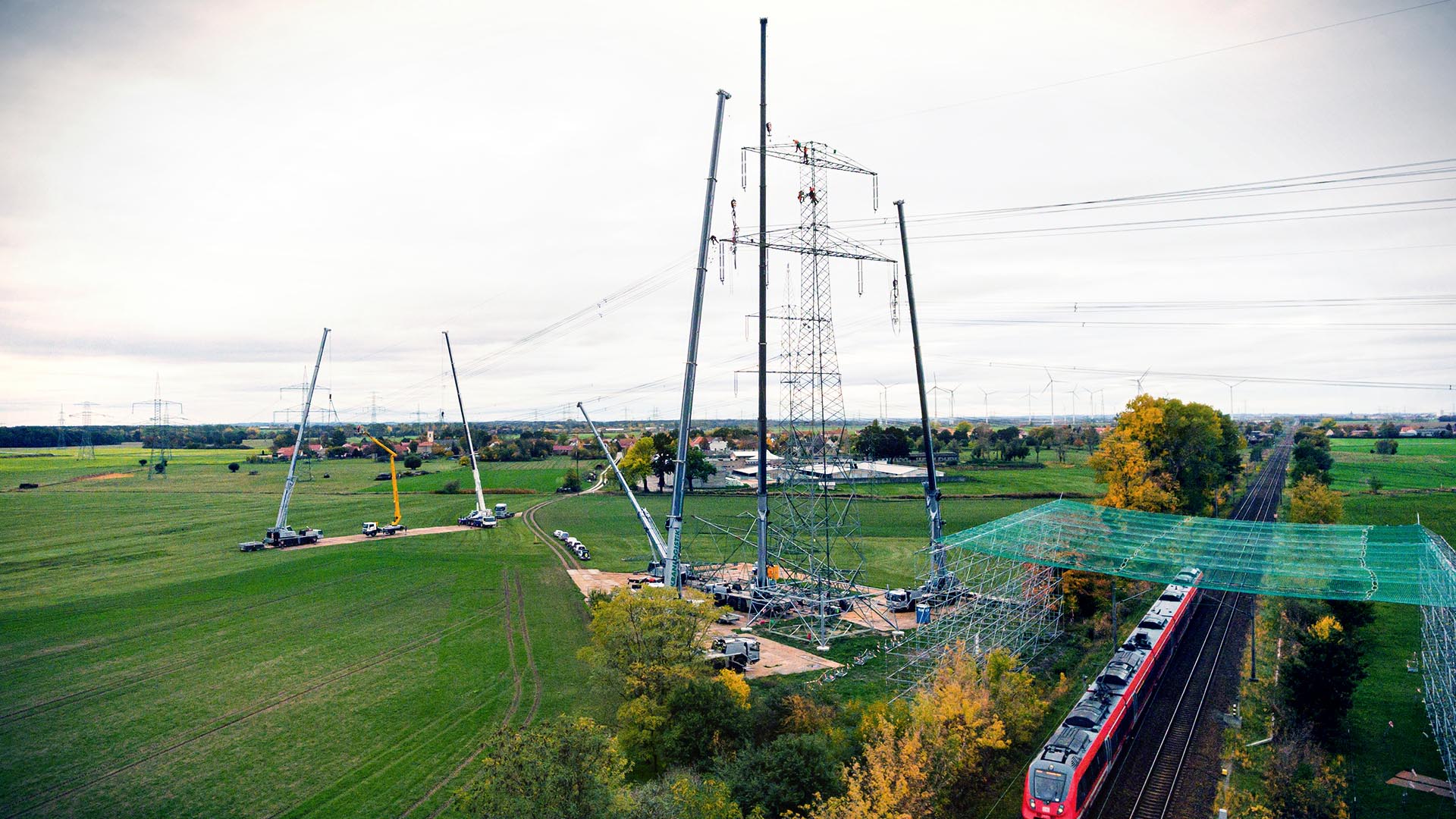 THE HIGH WIRE ACT OF A DIFFERENT KIND
Pole replacement on a 380 kV overhead line
Tall MAXIKraft cranes announce the construction work from afar, as they were recently drawn to the municipality of Wülknitz for a two-day balancing and high-wire act of a somewhat different kind to carry out a pylon replacement on a 380 kV overhead line. But before we get into the exciting details of the project: How did this pylon replacement come about in the first place?
The 380 kV overhead line between the substations in Preilack (Brandenburg) and Streumen (Saxony) has now been in operation for 33 years. In all these years, of course, nature does not stand still and changes and adjustments in the environment are commonplace. The community is repeatedly affected by the constant rise in the groundwater level, which can lead to so-called settlement landslides in the ground and thus endanger the stability of the overhead line pylons. In order to be able to guarantee the stability again, in addition to the relocation of the approximately five-kilometer-long section, the already existing pylons must also be reinforced or partly renewed in order to withstand the changed demands.
And this is exactly where our MAXIKraft team comes into play! The erection and installation of the new masts, as well as the dismantling of the old ones, is carried out by GMK 5250.
Initially, the ropes were skilfully and precisely taken over by the retaining cranes so that the team could immediately start to dismantle the old mast. As soon as this had been done, the new mast was stepped and then the ropes were put back onto the new mast. This reads much faster than it is done. Hours and hours of concentration, precision and skill were required to complete this project, but that was not all: the mast was located right next to a railroad line, which posed a further challenge to our team. But that is exactly what gives our team so much pleasure in all the projects: No two projects are the same. Every single project is something very special, something unique under special conditions, which requires special, adapted and individual solutions.
Thus, our team also found a solution for the railroad line and took the appropriate safety precautions for the line as well as for the train traffic. The slewing range and the outreach of the truck-mounted cranes were selected in such a way that the erection of the new masts could not endanger the railroad system. In addition, the railroad line was protected by steel scaffolding on both sides so that the plant and ongoing train traffic could continue to operate without any problems while the earth and ladder cables were being re-hung.
And so another successful project comes to an end and impresses with a new, safe mast, which possibly also supplies you at home with electricity right now. It was an honor!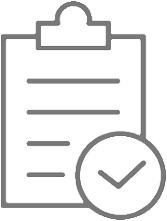 LASTFALL
Mast change
Main crane: GMK 5250, 250 tons (jacking up new mast)
Holding crane: LTM 1130, 130 tons (for power lines)
Holding crane: GMK 5150, 150 tons
Auxiliary crane: GMK 3080, 80 tons (for 250 tons crane for counter holding during sticking)
Protection of the 380 kV overhead line
(as 100 kV line could not be switched off).
Double safety due to two LTM 1100, 100 ton cranes