AS FITTER IN THE HOT ROLLING MILL
ARCELORMITTAL AND MAXIKRAFT IN EISENHÜTTENSTADT
STRIKE WHILE THE IRON IS HOT
The ArcelorMittal steel mill in Eisenhüttenstadt is one of MAXIKraft's regular customers. Practically every day there are new tasks for our colleagues from Kranlogistik Lausitz to achieve. They were recently called to be in the hot rolling mill because the indoor crane in the roll grinding shop was out of order - and the colleagues performed during eight days with a Grove GMK4090 as a temporary help.
The hot rolling mill, which started production 25 years ago, is directly side by side to the steel mill. There, up to 1200 degrees steel is formed into flat steel between several rotating pair of rolls. Also, the rollers need  regularly to be checked, replaced  and maintained in the roll grinding shop.
They were transported from the hot rolling mill to the grinding shop by the steelworks colleagues. At the ground where the indoor crane is usually used, our team now took over. Using the GMK4090, they lifted the hot, 8.5-ton rollers on a heavy support which is inserted into a cooler where they are cooled down with spraying water fountains. In the mean time, they lifted the cooled, grounded and polished rollers back for loading so that they could go back to the factory. This must be done several times, from 6 a.m. to 10 p.m., every single day a week.
The indoor crane is now ready to take action again. But the next tasks are already waiting for the colleagues in Eisenhüttenstadt!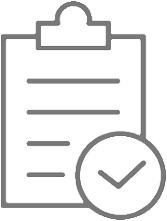 ROADMAP: 

Eisenhüttenstadt - Warmwalzwerk "ArcelorMittal"

Date: 04.08.2022

Site: EisenhüttenstadtKunde/Bauvorhaben: ArcelorMittal - Stahlwerk Eisenhüttenstadt

Performer: Maxikraft Eisenhüttenstadt

TECHNICAL DETAILS
Weight: 9,5 t
Hight: 12 Meter
Cran: Manitowoc Crane Group - GMK 4090