ONE FLEW OVER THE GRIFFON'S NEST
SEMPEROPER DRESDEN
REPLACING CAST-IRON WORKS OF ART ON THE SEMPEROPER
CLEARED STRAIGHT-lN APPROACH FOR GRIFFONS.
They're back!
After our MaxiKraft colleagues from Kranlogistik Sachsen climbed onto the roof of the Semperoper last summer and kidnapped four griffins and two Lyra figures for renovation, the cast-iron figures have now returned: Our team from Dresden-Kesselsdorf recently got out again with their Liebherr LTM 1090- 4.2 to the world-famous Temple of Muses – handled with an angled, full folding jib and a radius of up to 46 metres. On site, the customer was once again the Uwe Steimann's company Baualpin - building with rope access expertise.
The complete restoring, man-high figures regained now their prestigious image and were driven back to the Semperoper like any stars at the opera ball. Many onlookers were shooting the action with their smartphones and so on. With a hook height of 45 meters, the works of art, which weighed up to 1.7 tons, were again set up at the four corners and gables of the stage building. The sculptor Emanuel Semper had made them over 140 years ago, but in the meantime they had been badly damaged by wind and weather and they needed some cares from the specialist company Fuchs+Girke Bau und Denkmalpflege in Ottendorf-Okrilla.
Our crane driver carefully set down all the sculptures with his 90-ton truck throuh radio instruction. "Now these Sculptures can watch over the theater square again," says our Dresden sale manager Frank Kirsche.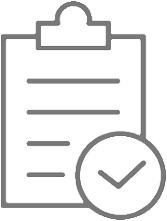 ROADMAP: SEMPER OPER 2
Date: 10.08.2022
Site: Semper Oper Dresden
Customer: Fa. Alpintechnik Steimann an der Semper Oper
Performer: Kranlogistik Sachsen

TECHNICAL DETAILS
Cran: Liebherr LTM 1090-4.2
Weight: 1,7 to
Hight: 45 m