MAXIKRAFT BUILDS A BRIDGE
TEMPORARY BRIDGE, NIEDERAU NEARBY MEISSEN
A TRANSITIONAL EASY WAY OUT – THANKS TO MAXIKRAFT!
MAXIKraft builds bridges - and takes them down too. Our Kranlogistik Lausitz Colleagues from Bautzen recently removed a temporary bridge over the railway line in Gröbern nearby Niederau at night, which they had erected a year earlier. Thanks to the good temporary solution, the country road traffic shouldn't stop at all meanwhile.
The dismantling took place on Saturday night because the catenary of the busy railway line had to be switched off for our work. During the day, our colleagues have already dismantled and removed the ramps on both sides of the steel bridge. At night, the Liebherr LTM 1300-6.2 and the Liebherr LTM 1400-7.1 were used to work on the 67.5 meter long temporary bridge: a five meter wide loan bridge made up of three tensioning elements from Janson Bridging, an expert in modular, temporary bridges.
Two crane drivers carefully lifted the huge old bridge structure out of the abutments and placed on it the permanent road bridge. The largest part was at least 40.5 meters long and weighed 56 tons! "After a few sleeping hours, our colleagues dismantled the modular bridge on Sunday," explains Kranlogistik manager Stefan Baldovski. Then the elements were transported away with a heavy-duty vehicle. Thanks to the good work of our long-standing Hentschke-Bau enterprise in Bautzen, both traffics, on the rails and on the road near Niederau, are now back to normal again.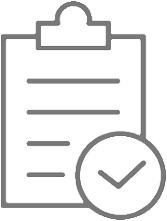 TEMPORARY BRIDGE, NIEDERAU NEARBY MEISSEN
Date: 15.01.2022
Site: Meißen
For: Janson Bridging
Enterprise: Niederlassung: Kranlogistik Sachsen

TECHNICAL DETAILS
Crane: Liebherr LTM 1300-6.2, LTM 1400-7.1
Weight: 56 tons
Hight: 6 m