LEIPZIG
REPLACING AN ESCALATOR AT TRAIN STATION
Our MAXIKraft colleagues in Leipzig were smoothly dancing with cranes at Leipzig main Station. Four long escalators, which lead from the platform level to the underground S-Bahn, had to be replaced on behalf of SCHOLPP Group. This required four cranes, which performed a real ballet for nights on end until all four new escalators were installed. The 22-ton steel construction had to be handed over from one crane hook to the next.
Where platforms 1 and 2 of the main train station used to be, there is now a large atrium that takes passengers down stairs to the S-Bahn. The cranes rolled right up to the edge of the atrium via the rear entrance of the terminal station and positioned themselves in a semicircle in threes with full ballast. Also onsite: A Liebherr LTM 1130-5.1, a Liebherr LTM 1055-3.2 and a Grove GMK 4090 from Leipzig, as well as a Liebherr LTM 1160-5.2 from Wolfen. In order not to damage the marble-like floor beauty, they laid out a plastic driveway beforehand
First, two Liebherr cranes lifted together the escalators out of the place – with perfect parallel moves. As an elevator tower got in the way of the lift, the Grove crane had to take over every time to lower the load to the ground. "That was precision work for professionals and a really extraordinary story," says site manager Mario Jahn. Four new escalators were then lifted in and installed on site. Meanwhile, the Liebherr LTM 1055 took on various auxiliary tasks.
The cranes were in use at the main train station for seven nights and also remained in their positions during the day. The S-Bahn is now easily accessible again via the most modern Schindler escalators. We wish you a safe journey!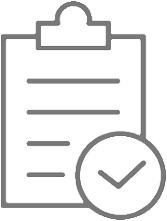 ESCALATOR Main Station
Datum: 11.08.2022
Ort: HBF Leipzig
Kunde/Bauvorhaben:
Industrie Montagen Scholpp
Niederlassung: Maxikraft Leipzig

TECHNICAL DETAILS
Cranes: Liebherr LTM 1130-5.1, Liebherr LTM 1055-3.2, Liebherr LTM 1060-5.2, Grove GMK 4090
Weight: 22 to
Hight: 15 m