MAXIKRAFT-PRECISION AND TRUST
HERZFELDE- AERATED CONCRETE AND SAND-LIME BRICK PLANT. AUTOCLAVE REPLACEMENT
MAXIKRAFT CONTRIBUTES TO THIS REPLACEMENT PROJECT
A red-hot iron for MAXIKraft!. H+H Kalksandstein GmbH, market leader for aerated concrete and sand-lime brick, had to replace a large autoclave in its plant in Herzfelde. But it was easier said than done: the previous kiln for bricks, which could be closed gas-tight, weighed around 40 tons – and the limestone works has a fairly narrow production hall. In addition, it was too windy on the D day so that our colleagues took any risk and had to postpone the lift later.
The next morning, we started again. Our team from Züllsdorf brought two large mobile cranes to the job: the Liebherr LTM 1750-9.1 and the LTM 1650-8.1. Before the lift, a roofing company first had to cut an opening in the steel roof. In the meantime, we have lifted the free steel girders to the side.
Then the 750-tonne truck went onsite with a lot of equipment: With a 42-metre luffing jib, a 45-metre radius and 155 tonnes of counterweight, the Liebherr crane lifted the aging 40-tonne boiler out of the factory and set it down 40 meters away . Due to the special location, the 650-ton truck with a telemast and also 155 tons of counterweight placed the autoclave a further 30 meters in its new position. Finally, the brand new oven could be placed exactly on the previous oven spot again.
In Herzfelde, the H+H KalksandSTONE is ROLLING again!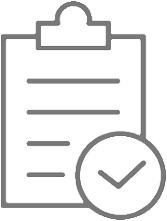 HERZFELDE - AERATED CONCRETE AND SAND-LIME BRICK PLANT.

Date: 8.02.2022
Site: Herzfelde
Client: H+H Kalksandstein GmbH, Karl Altendorf

TECHNICAL DETAILS.
Crane: Liebherr LTM 1650, LTM 1750
Weight: 40 tons
Hight: 45 m