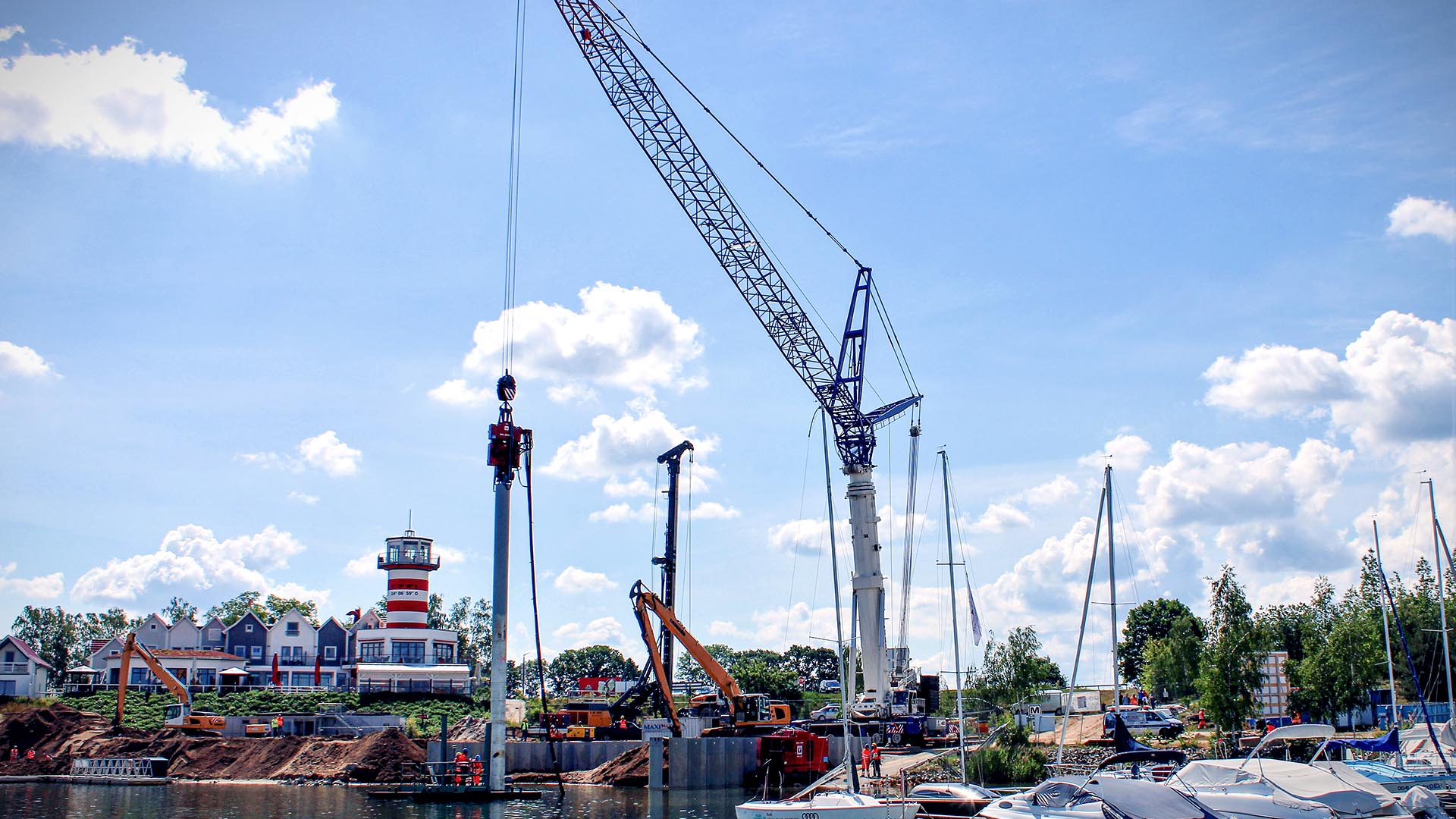 Pile driving at the sport boat harbour, Geierswalde water world
A huge steel pillar hovers above the southern shore of the Geierswalder See. Slowly it approaches the water surface. It is suspended from the hook of an LTM 1500 all-terrain mobile crane. The purpose of the action: MAXIKraft helps to extend the new harbour basin. Two of these steel piers are rammed into the bank floor. They will later be used as dolphins for mooring sports boats and yachts. The crane carefully lowers the tip of the dolphin to the bottom. The actual ramming work begins. A hydraulic vibrating pile driver at the head end of the dolphin hammers loose. Meter by meter it pushes the steel pin into the depth. Including pile driver, sling and dolphin, the crane lifts 20 tons to the final position. In the process, it achieves a maximum outreach of 45 metres.
After a lowering of 12 meters it is done! The dolphin is sitting bombproof! A further milestone in the construction of the new boat entry point has been reached, commissioned by the Lausitzer und Mitteldeutsche Bergbau-Verwaltungsgesellschaft (LMBV). They are carrying out the redevelopment work on the former mining landscape. The construction project has a particularly high priority in the region. On the southern shore of the Geierswalder See an impressive leisure facility for tourists and sports boat enthusiasts is being created. The expansion of the harbour basin will take several months. Moorings for up to 300 boats and yachts, hotels and restaurants are planned. The project "Wasserwelt Geierswalde" is under the patronage of the Zweckverband Lausitzer Seenland Sachsen and is a key project within the former mining region. The sporting, tourist and culinary offerings are intended to attract tourists and increase the attractiveness of the location.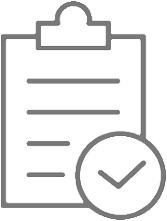 LASTFALL
Weight dolphin: 9 tons
Weight of vibrating pile driver: 7 tons
Weight of hydraulic hoses of the pile driver: 1 ton
Weight of hook and sling: 3 tons

TECHNOLOGY USED
Crane: LTM 1500
Main boom: 16,1m
Seesaw: 42m
Ballast on crane: 165t
Maximum outreach: 45m
Support base: 10m x 9.6m
Support plates: 2m x 3,5m