HEAVY LOADING ON THE PORT EDGE
MAGDEBURG, SMOOTHLY TAKE OFF AND LANDING BY MAXIKRAFT
AXIKraft has once again honoured his commitments: a real heavy load had to be lifted in the Magdeburg Hansehafen: a 450-tonne electrical transformer! It had to be lifted out of the belly of a barge for the rail transportation. Magdeburger Hafen GmbH entrusted us with this challenge.
Our colleagues took place directly at the dock wall with the large Terex-Demag CC 3800 which had a 42 meter main boom. The crawler crane was set with a whopping 165 tonnes of counterweight plus 50 tonnes of basic counterweight and 225 tonnes of Superlift counterweight which had a ballast hovered in a 19 meter reach above the ground. A real big gamble!
With a reach of 14 meters and a hook height of twelve meters, our crawler crane finally lifted the 450-ton transformer out of the ship with thick steel cables and moved it ten meters further on the pier to the track system. There, crane operator Ronny Schreiber was able to position the colossus exactly so that the Schnabel wagon, which was waiting, could pick it up easily. Such specialized transportation wagons exist specifically for the transport of particularly heavy and bulky goods but very few can do this job. Spedition Kübler, a specialist for unusual heavy goods transports, has taken over the delivery to the destination.
Mission fully accomplished! And with its 450 tons, the transformer was one of the heaviest weights in the history of MAXIKraft!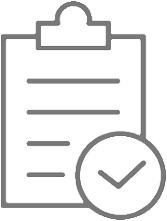 ROADMAP
DATE: 24.10.22
SITE: Magdeburg Hansehafen
CLIENT: Kübler Spedition
PERFORMER: Maxikraft Züllsdorf

TECHNICAL DETAILS
Cran: Terrex cc380
Weight:450to
Hight: 12m