LEIPZIG
BIBLIOTHECA ALBERTINA
LEIPZIG - BIBLIOTHECA ALBERTINA
MaxiKraft a real Bookworm
Leipzig's university library is one of the oldest libraries in Germany - and its heart beats in the #Bibliotheca Albertina in the music district. Good climatic conditions are essential for the survival of the centuries-old books - so the air-conditioning technology has to work at all times. And that's where #MaxiKraft helps!
We recently rolled up to Beethovenstraße with the Liebherr LTM 1130-5.1 to replace the so-called recooler on the roof on behalf of Leipzig-based #irbis Kälte- und Klimatechnik. Actually not a difficult task. But the streets are cramped, and the richly decorated historic building from 1891 is quite high: the interference edge was 25 meters and the projection was a good 30 meters. In addition, the heat exchanger weighed 2.5 tons and was a proud ten meters long and two and a half meters wide.
We made the sporty task possible with a boom length of 60 meters and with 29.3 tons of ballast. It was a rainy Tuesday and the students on the bicycle lane obviously felt disturbed by us. But in the end we overcame all obstacles and reached our goal: The old recirculating chiller was successfully replaced by a new one. And the Albertina's book treasure continues to be well guarded!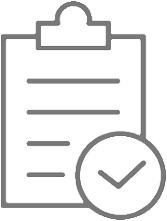 HÖHE
- 50 Meter

TECHNIK
LTM - 1130-5.1