LÜBECK - HARBOR
A PORT CRANE MOVES
A harbor crane is moving
Use on the edge of the harbor: #MAXIKraft has now been called to an old #EMS Log shipyard in Lübeck on the Trave, not far from the Baltic Sea. A port crane from the 1970s with a total weight of more than 400 tons was to be dismantled and shipped in individual parts to its new owner in Rendsburg. So cast off!
For the heavy equipment, we used our Liebherr LTM 1750-9.1 with 184 tonnes of ballast to support our customer, the heavy-duty expert # Fricke-Schmidbauer, with the dismantling. "For our large telescopic crane we also needed a seesaw with bracing, otherwise we would not have been able to get the jib of the harbor crane down," says colleague Nico Stein from MAXIKraft headquarters in Züllsdorf. After all, the old Lübeck crane was 51 meters high! In addition, the swimming pontoon was more than 20 meters away on the Trave. The large structure was also necessary for this.
On the first day the long boom of the crane was stripped down and put down for removal. The next day the four counterweights followed, each weighing more than 30 tons. One after the other, the dismantling of the components continued: the A-frame with a weight of 28 tons, the swing bridge with machine house, engine and cabin with an impressive 85 tons, the upper and lower portal sections and finally the four rail bogies with several wheels.
The entire dismantling took three days. Then the dismantled harbor crane drove on the waiting pontoon to the new owner, the # Lürssen shipyard. There it will be rebuilt and should continue to do its job!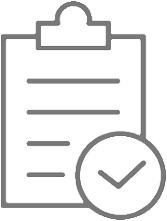 HEIGHT
- 51 meters

TECHNOLOGY
LTM - 1750